School of Journalism faculty are presenting their research at major international conferences in France and Spain this week.
Three faculty are talking about their research at the World Journalism Education Congress (WJEC) taking place in Paris from July 9 to 11. Held every three years, WJEC brings together journalism educators from around the world to share best teaching practices and present research on journalism education.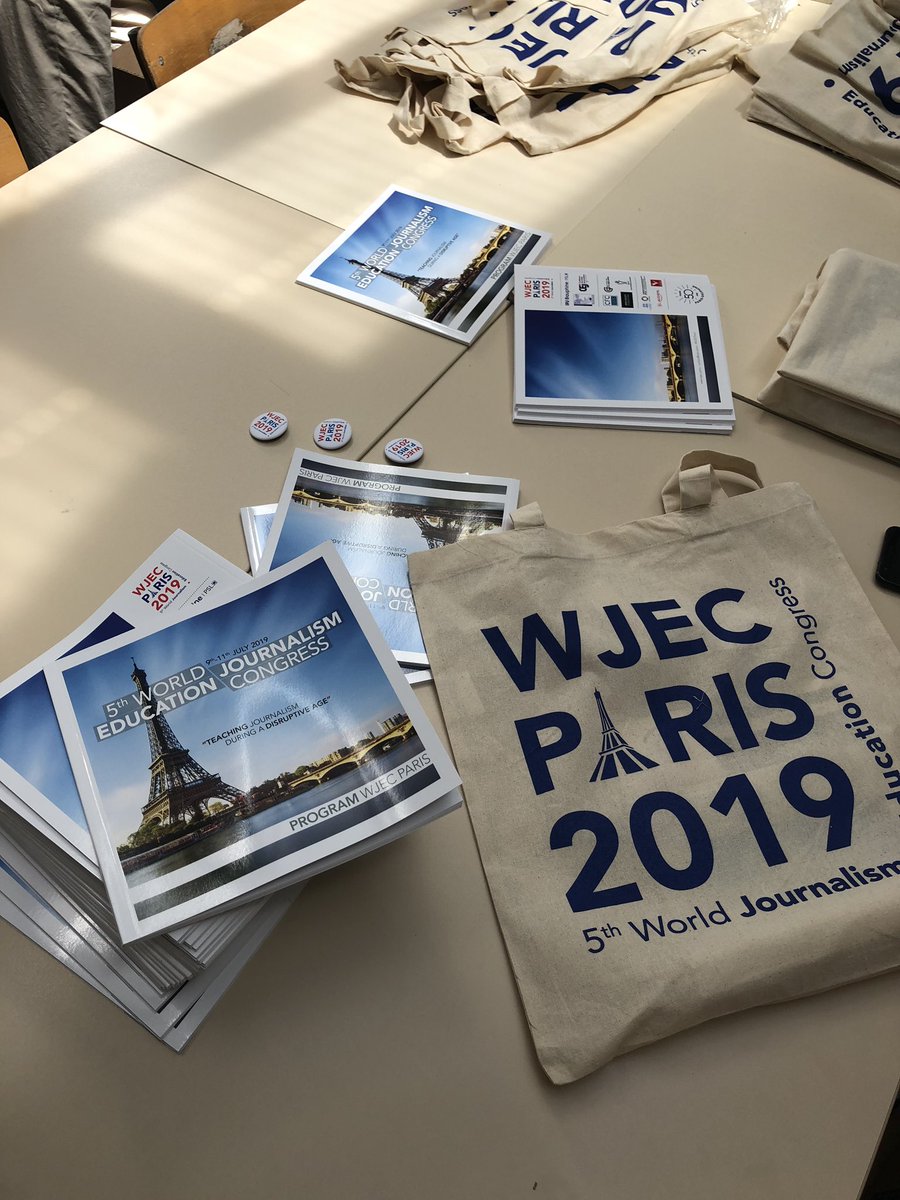 Senior instructor Kathryn Gretsinger and associate professor Mary Lynn Young are presenting their study of the growth in journalism professional development globally on July 9.
The paper, 'Survival skill': Growing professional development for journalists in a tech era, offers a national level comparison of mid-career training opportunities offered by big technology platforms, such as Google News Lab, journalism associations, extended online learning at universities and legacy media.
Gretsinger is also speaking in a session on approaches by educators to teaching podcasting. The session, entitled An international look at teaching audio podcasting: A comparison across continents. The session brings together audio educators in Australia, Canada, Egypt and New Zealand to share their expertise in preparing students to tell stories with audio.
For her part, Young is also chairing a session on journalism ethics. The session, entitled Ethical challenges for teaching and undertaking new forms of journalism, addresses how to teach journalism ethics in a global context at a time of media disruption.
Video journalist and adjunct professor Dan McKinney is sharing his research into the teaching of visual journalism. The paper, A Critical Analysis of Visual Journalism Education in North American Journalism Schools, considers how the shift to mobile and social storytelling has influenced the teaching of visual journalism.
Conference in Spain
In Spain, across the border from France, research by associate professor Alfred Hermida on social media and journalism is featured at the International Association for Media and Communication Research (IAMCR) annual conference being held in Madrid, 7 to 11 July.
IAMCR is one of the preeminent worldwide professional organisation in the field of media and communication research.
The research, Dimensions of social media logics: Mapping the impact of Twitter and Instagram on journalistic performance, is being presented on July 9 by co-author, Claudia Mellado, from the School of Journalism Pontificia Universidad Católica de Valparaíso, Chile.
The paper considers Twitter and Instagram as two examples of social media spaces that offer specific affordances to journalists in terms of narrative forms, textual-visual cues, and audience relations.
Last month, Hermida and Young shared their research into the role of peripheral actors in the production and circulation of journalism through the case study of the North American not-for-profit digital startup, The Conversation Canada.
They presented their paper, From peripheral to integral: Negotiated gatekeeping in not-for-profit journalism, at the inaugural symposium on Media, Professions and Society in Volda, Norway, June 17-20, 2019.